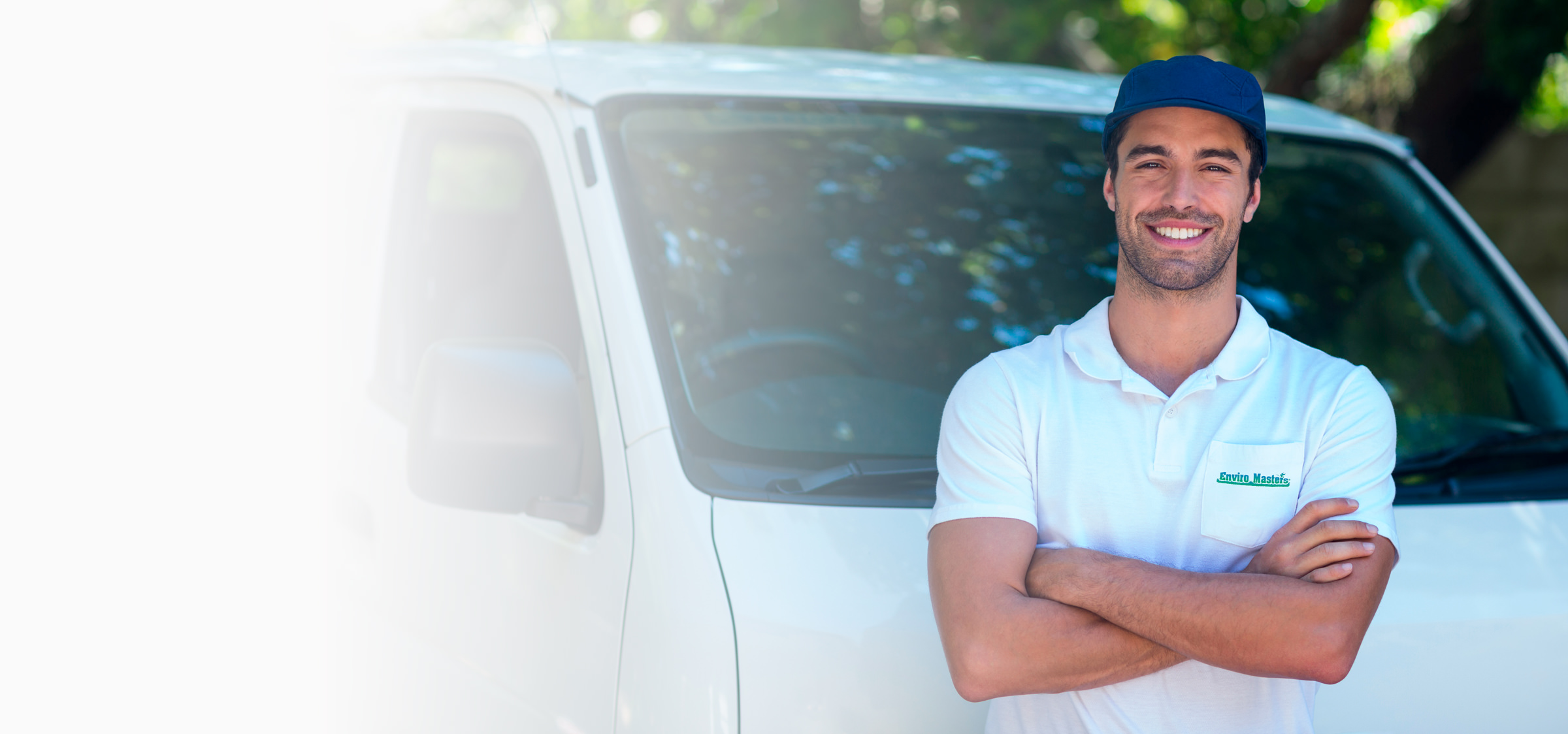 Call Enviro Masters to discover our distinct approach to lawn care that creates a more natural environment for everyone. We offer the smart way to have a lawn that grows abundantly and vigorously.
Individual Lawn Care Services
Many Treatments Are Available
A safe and healthy lawn begins with a wholesome lawn that is free of disease or insect pests.
Enviro Masters treatments are safe and suitable for all soil types. Before proceeding, we will analyze your turf and offer you specific recommendations for your soil type. It is also possible to add our individual services to one of our lawn care programs.
Looking for a healthier lawn that requires little watering and maintenance and that looks remarkably lush? Call us now for a quick consultation. We are available 6 days a week from 7 am to 7 pm.
Contact the turf experts in Laval
With Enviro Masters you will get a healthier and wholesome lawn, with a quick and professional service.
TRUST THE TURF EXPERTS
We offer several effective and safe treatments: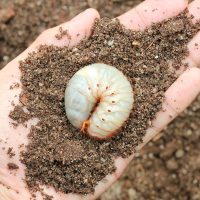 White grubs are true lawn destroyers that feed on roots and cause a lot of damage. White grubs are the larvae of beetles or chafers. They are known as the toughest turf pest to eliminate.
Enviro Masters specialists have the experience and expertise to effectively remove white grubs from your property.
How Did White Grubs Get on My Property?
Chafers or beetles lay their eggs in grass terrains during the months of June and July. Larvae do not become mature until the following year, and therefore ravage grassroots during the rest of the season, as well as early in the next season. Then in June of the following year, these larvae (or white grubs) mature and fly off to mate and lay new eggs on the premises and in the surrounding areas.
Signs of a White Grub Infestation
Your lawn has withered and dried out in places despite adequate watering? Do you notice holes in your lawn caused by skunks or other small mammals?
You could have a white grub infestation in your lawn.
White Grub Control
If you suspect the presence of white grubs in your lawn, do not hesitate. Call Enviro Masters today. We will arrive on the premises quickly and analyze your lawn to advise you on the next steps to take.
With Enviro Masters, your lawn will become healthy, strong and safe again.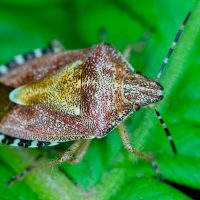 Chinch bugs are lawn pests that feed on grass-blade sap. Measuring only 4 mm in length, it is sometimes difficult for landowners to identify them, hence risking a major infestation.
If you think you have a bug infestation on your property, contact a specialist such as Enviro Masters. We will get there quickly and eliminate the bugs from your property.
How Did Chinch Bugs Get on My Property?
Adult chinch bugs lay their eggs in lawns during the months of May and June. A few weeks later, the eggs hatch and the nymphs (small red bugs about the size of half a pinhead) begin to feed on the grass-blade sap. Nymphs grow slowly and develop wings in adulthood.
Signs of a Chinch Bug Infestation
If your lawn has yellow spots that grow during the summer, your land may be infested with chinch bugs. Grass ravaged by these insects will turn brown and will not survive without treatment. A severe infestation can destroy an entire lot.
Eliminating Chinch Bugs
At Enviro Masters, we offer safe and effective treatments to remove bugs from your lawn. We are known for our fast service and our job well done.
Our certified experts will apply the treatment carefully and completely eliminate chinch bugs from your property.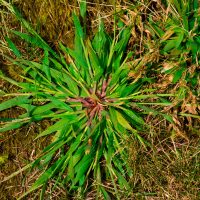 Crabgrass is an annual plant with tiny flowers that spreads on lawns and along sidewalks. Although crabgrass is not a weed, it is considered undesirable because it grows very quickly and completely invades lawns.
To avoid damaging your entire lawn, it is important to eliminate any presence of crabgrass on your land as soon as possible. A treatment done by a specialist such as Enviro Masters is often recommended to tackle this incredibly tough plant.
Enviro Masters uses effective products to stop the reproduction and eliminate the presence of crabgrass on your lawn.
How Does Crabgrass Spread?
Crabgrass is a robust plant that is very resistant to weather conditions. This plant produces a lot of seeds and multiplies easily. Untreated, crabgrass will smother an entire lot in a short time.
How to Prevent Getting Crabgrass on Your Lawn?
A dense and healthy lawn will prevent the spread of crabgrass. It is also recommended not to mow your lawn too short to prevent the seeds of neighboring lands from reaching the soil.
How to Get A Lawn Without Crabgrass?
The best way to obtain a healthy lawn without crabgrass is to apply a preventive treatment that will prevent the germination of crabgrass.
Enviro Masters offers an effective solution against crabgrass. If this plant is spreading on your lawn or if you have noticed it on turfs surrounding your property, contact us quickly.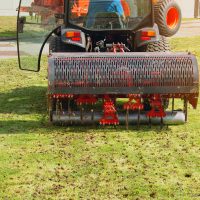 Soil aeration significantly reduces soil compaction by leaving holes that allow oxygen to reach the roots, and hence allowing new roots to grow.
For a fast and efficient lawn aeration service contact Enviro Masters.
Why Is Soil Aeration Important?
Soil aeration is an important part of lawn care that should not be overlooked. Neither water nor fertilizer can be absorbed into the roots unless oxygen is present in the soil. Lawn aeration provides air to the roots and improves the penetration of water. More air and water mean healthier roots, resulting in a beautiful green lawn.
Lawn Aeration Benefits
A greener and healthier lawn
Better tolerance to heat and drought
Better air exchange between the soil and the atmosphere
Better fertilization results
Better rooting of the grass
Reduction of surface runoff and overland flow
Reduction of soil compaction
Aeration of Your Lawn
At Enviro Masters we offer effective techniques to achieve superior soil aeration results. With us, your lawn will regain all its strength and beauty.
Do not delay! Contact us today.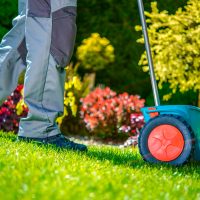 There are several reasons why an existing lawn should be reseeded: if the grass suffers minor damage, to increase the density of the lawn, or simply to introduce new seed species that are better suited to the type of soil.
No matter why you want to reseed your lawn, call the turf experts in Laval.
Why Repair the Lawn?
A denser lawn is more resistant to insects and weeds. Also, if the grass is damaged in places, the repair is important to avoid the development of weeds that will smother the surrounding turf.
Why Call a Grass Reseeding Specialist?
Enviro Masters specialists are experts in all types of lawn treatments. Before proceeding, we will analyze your turf and apply the appropriate seeds to your soil type. In addition, we only use high quality seeds.
Our service includes:
Soil preparation before the reseeding procedure
Dead grass removal (if applicable)
The application of quality seeds adapted to the type of soil
Top dressing the area
Revive the health and density of your lawn. Contact us today.
An integrated and responsible approach to green space management
Enviro Masters meets the needs and requirements of environmentally conscious citizens.
TURF IS OUR EXPERTISE
We know that every soil has its differences and we recommend a personalized approach and specific solutions for each of our clients. We believe in the importance of respecting the biodiversity that exists in your lawn.
Choose Enviro Masters. We will protect your property as if it were ours!